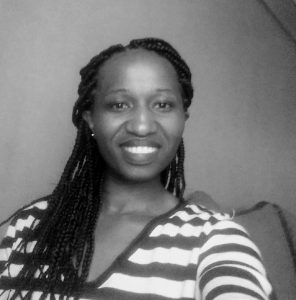 Hey, I'm glad you stopped by.
My name is Evelyn Maina and I am a freelance writer, transcriber, and blogger.
Four years ago I quit my job as an Operations Manager at a startup to become a freelancer. This move was informed by the quest to pursue my dreams while I enjoy the freedom of time and location. Ever since I have had the privilege to work with some of the world's largest companies.
I have extensive transcription and writing experience and knowledge. My writing specialties are podcast summaries and blog content – I am passionate about finance, business, mental health, and hair.
On the other hand, as a transcriber, am not just a typist. I bring insight and clear thinking to the process while still providing you the quality that you deserve.
Whether I'm writing or transcribing, I believe quality, as well as developing relationships with my clients is fundamental in setting me up for success.
When I am not writing or transcribing for my clients, you will catch me reading a book, or just writing for fun to entertain my audience.
If you are looking for someone reliable to help you with your transcription and writing needs, you are in the right place. Feel free to contact me anytime. I look forward to working with you. Please see my Hire Me page for further information on how I can contribute to the growth of your business or email me at evelyn.maina20@gmail.com.